Wide selection
for wild taste
NYX wine bar is much more than a cosy place, to discover great wine and food.

We propose you wines that tell their story – a story about a vineyard, about a winemaker. That is why we choose to work with small, local producers.
Our proposition includes European and Mediterranean wines per bottle, with an emphasis on a special selection from Greek vineyards.
NYX bar will also surprise you with a premium distilled spirits, timeless classic cocktails, and choice of beers from local breweries, accompanied by refreshing appetizers.

Thanks to its delightful interior and mesmerizing atmosphere, NYX will quickly become your favourite spot in town.
Wine menu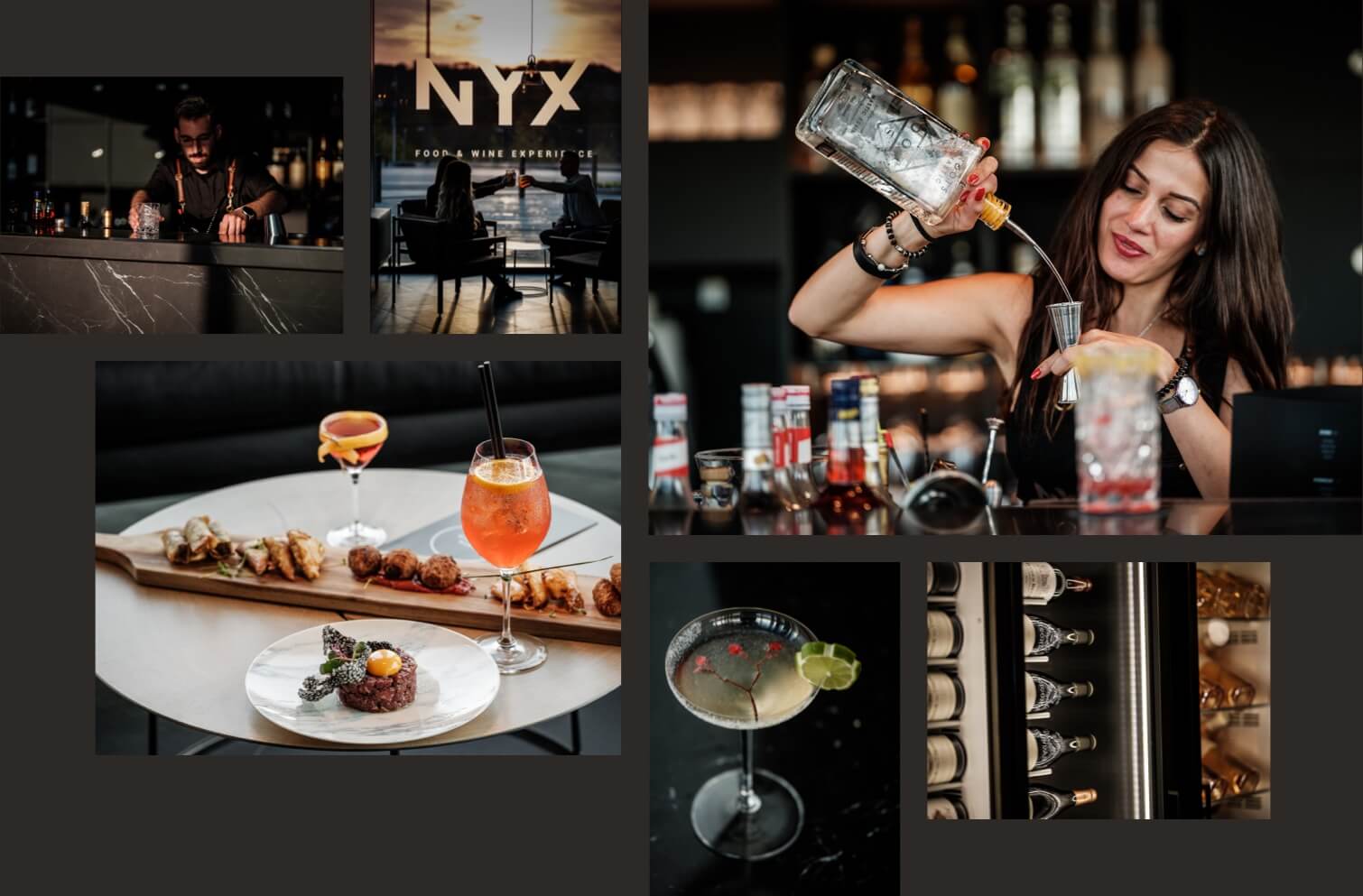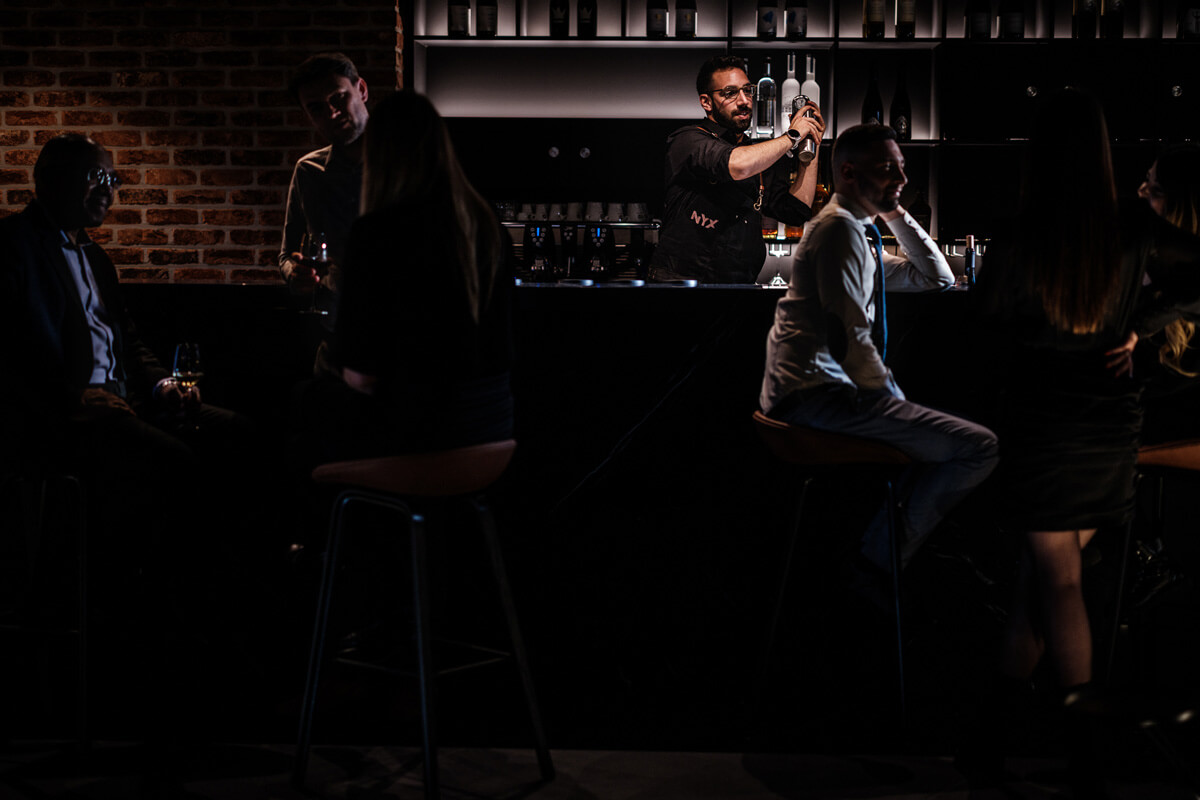 Rent a space for your event
Organising a tasting or professional event, celebrating a special occasion, hosting a refined dinner, or planning a business meeting? NYX offers a wide range of opportunities.
From the wine bar to the entire restaurant – we satisfy the most exacting requirements!
Discover more
Opening hours
MONDAY

12:00 - 14.30

TUESDAY, FRIDAY

12.00 - 14.30 / 18:00 - 22.00

WEDNESDAY, THURSDAY

12:00 - 22:00

SATURDAY TO SUNDAY

Closed
ANNUAL CLOSURE
15 August 2022
1 November 2022
25, 26 December 2022